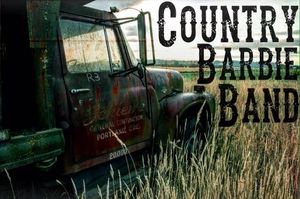 References

What People are saying about Us:
"These guys came out to our Equestrian Facility and played our Cabaret. They were great to work with and kept us updated and involved in the entire process. They made our very first large event an absolute success and had all our guests young and old on their feet and dancing! We will use them again without a doubt!"
Jena - Morgen Langer - Okotoks, Ab. - July 20, 2017
"We hired the Country Barbie Band to play at our parents wedding anniversary. They were amazing to work with from day one. They really made our event such a success and they were so accommodating in playing many of our parents favorite songs, even learning some they didn't know! We wouldn't hesitate to hire them again for future events. Thanks for making our party a big hit! Everyone had a great time, dancing the night away!"
Jana M. - Calgary, AB. - Sept. 11, 2017
"Super Group! Everyone enjoyed the show. The drummer/vocals along with the bass guitarist, also vocals, were super in harmony with " Barbie ", who has one of the strongest lead voices I have heard! Lead guitar walks all over the instrument with obvious ease, at least he makes it look easy! Great Group, we will certainly have them at another function.
Lorraine K. - Calgary , AB. - Halloween Dance Oct.28, 2017
FAA Convention / AGM Social Evening Friday Feb. 2, 2018
We hired the Country Barbie Band to play at our Friday Evening social evening. The band was very well received as an addition to our program by our delegates.
They had a current playlist of music for our audience. The lead singer had an exceptional voice. The band overall was a hit for our group and were very accommodating.
We would recommend them for your next event, Awesome job!!!
Joe K. - Branch Manager FAA - Feb. 12, 2018
"Good band, Good Song Selection, Good Energy!"
Cory Lindstrom - Manager
Heritage Inn High River - Special event - Fri. June 1, 2018 
"We had a great night! We loved the band!"
"You guys did a great job!"
"Thanks Again!"
"See you next year!"

Julie Somers
Chill -Tech - Calgary, AB. - Christmas Party - Dec. 2016


Black Diamond Hotel
501 Cottage Club Drive
Black Diamond , Alberta
NYE Party 2017
Contact - Lori - Manager


Rockyford Lions Club
Box 12
Rockyford, Alberta
T0J2R0
Annual Dinner Dance
June 2016 & June 2017
Contact - Justin Geeraert

2015 & 16  Christmas Party
Chill - Tech Reefer Services Inc.
Calgary, AB.
Julie Somers - Coordinator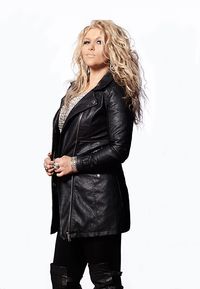 403 - 236-9238                                                                                                                                                        



Copyright @ 2015/2021